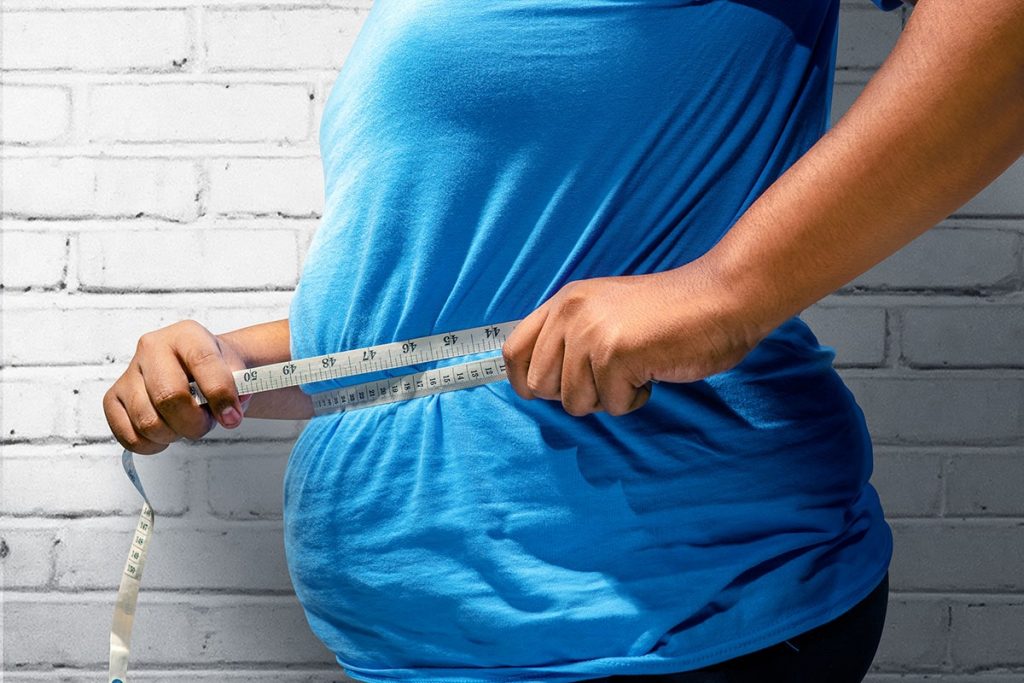 Insulinska rezistencija  je stanje u kojem normalna količina inzulina dovodi do oslabljenog biološkog odgovora na ciljnim stanicama, što za posljedicu ima kompenzatornu hiperinsulinemiju.
Uzroci insulinske rezistencije
 Pravi uzrok nastanka insulinske rezistencije još uvek nije u potpunosti poznat, ali se jako dobro zna koji faktori mogu da dovedu do razvoja ovog stanja. Nasljedna komponenta je jako značajna, te je rizik viši kod individua koje među bliskim srodnicima imaju one koji boluju od dijabetesa melitusa tpa 2, ili nekog drugog tipa šećerne bolesti, hipertenzije, metaboličkog sindroma.  Međutim, faktori koji često mogu da uslove nastanak insulinske rezistencije su: 
– pregojaznost i gojaznost, 
– dijeta sa visokim unosom ugljenih hidrata, posebno prostih šećera,
– sedentarni način života, odnosno nizak nivo upražnjavanja fizičke aktivnosti, 
– unos visokih doza steroidnih hormona duži vremenski period,
– hronični stres, 
– Kušingov sindorm, 
– sindrom policističnih jajnika…
Simptomi i znaci koji mogu ukazati na postojenje poremećaja inzulinska rezistencija su:
Stalna želja za unosom slatkiša i nakon obroka – ovo se dešava zbog naglih skokova inzulina u krvi gdje dolazi do začaranog kruga kada bi pacijent imao potrebu da svakih 2 sata nešto jede.
Gojaznost, indeks telesne mase ( BMI)  veći od 25
Zaboravnost, depresija, bezvoljnost
Nagli pad šećera – koji se dešava jer je previše cirkulišućeg inzulina u krvi
 Otežano mršavljenje, bez obzira na korekciju ishrane, čak i ako je osoba na posebnom režimu ishrane, teško mršavi a brzo se ugoji. Ukoliko biste željeli da smršate na zdrav način preporučujemo vam da zakažete nutricionistički pregled klikom na ovaj link.
Višak masnih naslaga na stomaku (veliki stomak), masne naslage oko unutrašnjih organa (visceralna gojaznost) su jedan od znakova koji prvi ukazuju na mogući poremećaj inzulinske rezistencije * Stalna pospanost, posebno nakon obroka uz učestalo zijevanje.
Hronični nedostatak energije i osećaj umora i pored obilnih obroka * Pojava  izraslina na koži sličnih bradavicama, ispod grudi, pazuha, na vratu.
Pojava tamnije prebojenosti kože vrata, pazuha i prepone.
Neredovni menstrualni ciklusi, pojava akni i pojačane maljavosti kod žena koja je posledica hormonskog dizbalansa koji se dešava ponovo zbog inzulinske rezistencije. Zbog ovog hormonskog poremećaja javlja se sterilitet kod žena i pojava policističnih jajnika.
Kako dijagnosticirati inzulinsku rezistenciju?
Kod postavljene kliničke sumnje prema ranije navedenim tegobama, a koje bi upućivale na inzulinsku rezistenciju, do laboratorijske potvrde dođe se vrlo jednostavno. Uz prethodno postavljenu ispravnu indikaciju od strane specijalista, potrebno je samo učiniti 2-satni OGTT (eng. oral glucose tolerance test) s određivanjem vrijednosti glukoze i inzulina natašte i dva sata nakon standardiziranog ugljikohidratnog opterećenja. Interpretacija nalaza ne bi se smjela temeljiti na isključivom iščitavanju naizgled nejasnih brojeva, nego je nalaze potrebno staviti u kontekst simptoma i kliničkih znakova koji su i doveli do sumnje na inzulinsku rezistenciju.
 HOMA indeks jedan je od načina procjene inzulinske rezistencije i dobiva se računski, iz vrijednosti glukoze i inzulina natašte HOMA-IR= insulin natašte x glukoza natašte / 22,5 Insulinska rezistencija je prisutna HOMA IR>2,77
Liječenje:
Promjena životnog stila uz dijetetski režim te redovito provođenje fizičke aktivnosti zasigurno su temelj liječenja. Prvi korak je u promjeni životnih navika i fizičkoj aktivnosti, prema vlastitom afinitetu. Vrlo je poželjno i korisno postupno krenuti s rekreacijom te je provoditi provoditi kontinuirano,za početak tri puta po 20 min sedmično. Drugi korak je u redukciji unosa ugljikohidrata kroz prehranu. To ne podrazumijeva stroge redukcijske dijete, već prilagodbu do sada lošeg ritma prehrane, s glavnim ciljem eliminacije jedostavnih, odnosno rafiniranih ugljikohidrata iz prehrane.
Važno je smanjiti unos zasićenih masti, trans-masti, kolesterola. U slučaju pretilosti potrebno je uvođenje redukcijske dijete. Izbor namirnica podrazumeva selektovanje onih sa nižim glikemijskim indeksom, i hranu bogatu vlaknima, proteinima i mastima. Hrana, visokog glikemijskog indeksa koju treba izbjegavati, obuhvata proste šećere (bijeli šećer, braon šećer, med ), slatkiše, sokove, bijelo brašno, bijeli pirinač, bijeli krompir, pivo. 
Savjetuje se planiranje obroka koristeći što manje obrađivano voće i povrće, bogato vlaknima (brokoli, spanać, pečurke, artičoke, grašak, zeleni pasulj, paradajz, semenke).  Jako je važno obratiti pažnju na adekvatan unos proteina i to prevashodno iz namirnica ribljeg porekla, ali i piletine i jaja. Treći korak, ukoliko prethodna dva nisu dala zadovoljavajuće rezultate, jest uvođenje lijekova koji učinkovito smanjuju insulinsku rezistenciju .
U cilju pravovremene dijagnoze, koja sprječava dalji napredak bolesti, pripremili smo akcijski paket koji obuhvata:
OGTT + Bazalni insulin
Homa (IR)
Hiperinsulinemija ili inzulinska rezistencija
Savjet edukovanog tima 


Akcijska cijena: 30KM
Akcija važi do  25.08.2022.
Pravovremena dijagnostika inzulinske rezistencije Vam omogućava da izbjegnete veliki broj zdravstvenih komplikacija (dijabetes tip 2, pretilost,metabolički sindrom,…) i da poboljšate kvalitet Vašeg života.