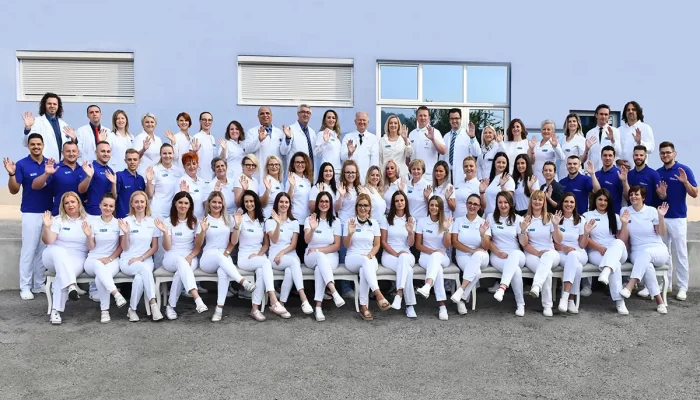 MEDICINA KOJA LIJEČI. SRCA KOJA BRINU.
Mi smo Specijalna bolnica Plava Medical Group koja u svom sastavu ima dvije bolnice, šest poliklinika i dva radiološka centra, na ukupno sedam lokacija u BiH.  Raspolažemo kadrom od preko 210 zaposlenih, uključujući više od 50 ljekara u stalnom radnom odnosu i pokrivamo više od 40 medicinskih oblasti, uz najnapredniju medicinsku opremu i 25 godina tradicije.
Why choose us?
With full commitment and individualized offer of complex health solutions, we have developed the widest range of specialist diagnostics.
Od 1998. godine radili smo na stvaranju zdravstvene ustanove koja je u potpunosti  fokusirana  na Vas – s ciljem pružanja sveobuhvatnih medicinskih usluga najviše kvalitete, na jednom mjestu.
Danas smo jedna od tehnološki najmodernije opremljenih zdravstvenih ustanova u BiH, sa više od 70 stalno zaposlenih i velikim brojem konsultanata. 300.000 zadovoljnih pacijenata najbolja su potvrda našeg uspjeha i poticaj za kontinuirano usavršavanje.
Tokom godina razvili smo sveobuhvatni asortiman vrhunskih zdravstvenih usluga za cijelu porodicu. Osim izvanredne primarne njege, nudimo širok spektar specijaliziranih kliničkih usluga, od ginekologije, kardiologije, gastroenterologije do dermatologije, neurologije, endokrinologije, medicine rada i hirurških i mnogih drugih usluga. Također smo posvećeni pružanju najnovije medicinske tehnologije i naprednih medicinskih postupaka. Nudimo vrhunsku laboratoriju za testiranje na licu mjesta, koronarografiju, ERCP metodu prikaza žučnih vodova kao i sveobuhvatne radiološke usluge uključujući MRI, ultrazvuk, mamografije, preglede gustoće kostiju i uobičajene rendgenske snimke.
Prva smo  privatna zdravstvena ustanova koja je u Federaciji BiH sklopila ugovor sa Zavodom za javno zdravstvo o pružanju CT i MRI pretraga, uz zdravstvenu knjižicu, čime smo skratili liste čekanja.
Posebno ističemo  VIP preventivne preglede – jedinstven koncept u BiH koji Vam omogućava da u jednom danu odradite veliki broj zdravstvenih pretraga uz poseban tretman i tim ljekara koji je posvećen samo Vama – u posebno namijenjenoj sobi sa doručkom,TV-om i internetom.
Generacije porodica u Tuzlanskom kantonu i šire oslanjale su se na kvalitetnu zdravstvenu zaštitu koju pružamo više od 20 godina. Mi u Vama ne vidimo samo pacijente – vidimo majke, kćerke, očeve, sinove i prijatelje  kao i Vašu potrebu da sa punom pažnjom budete saslušani i pregledani.  Tu smo da ispunimo Vaša očekivanja i pružimo Vam zdravstvenu uslugu najvišeg kvaliteta.
Od svakodnevnih zdravstvenih potreba do visoko specijalizovanih medicinskih usluga – možete se pouzdati u Plavu Polikliniku kako biste sačuvali Vaše zdravlje i Vaših najmilijih.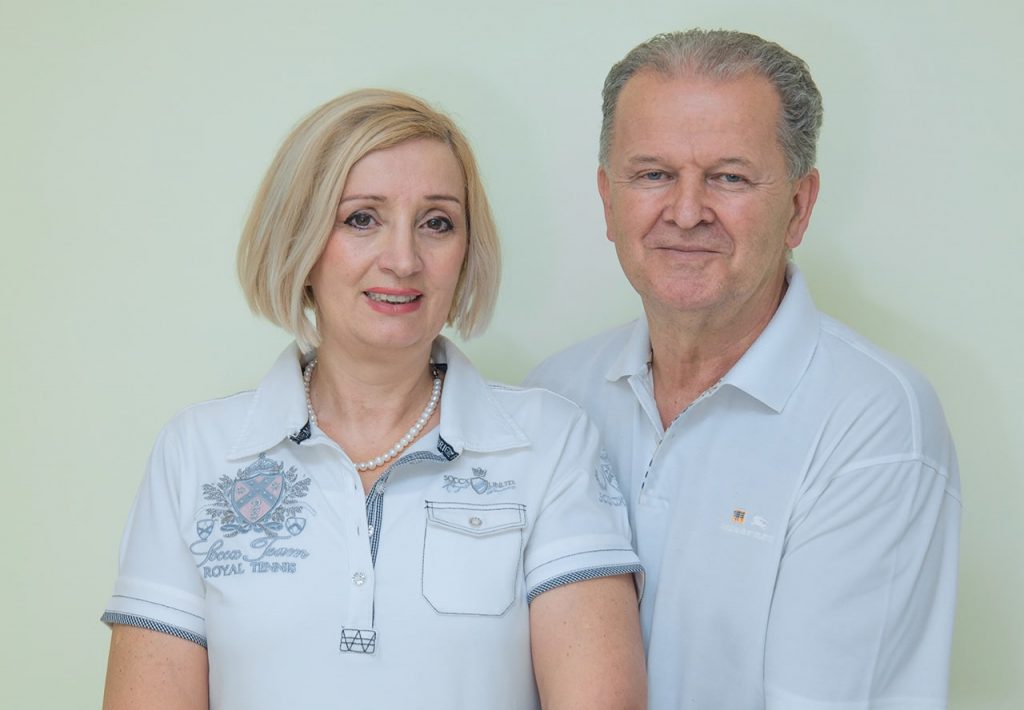 Upoznajte naše doktore
Over 40 doctors of various specialties are at your disposal.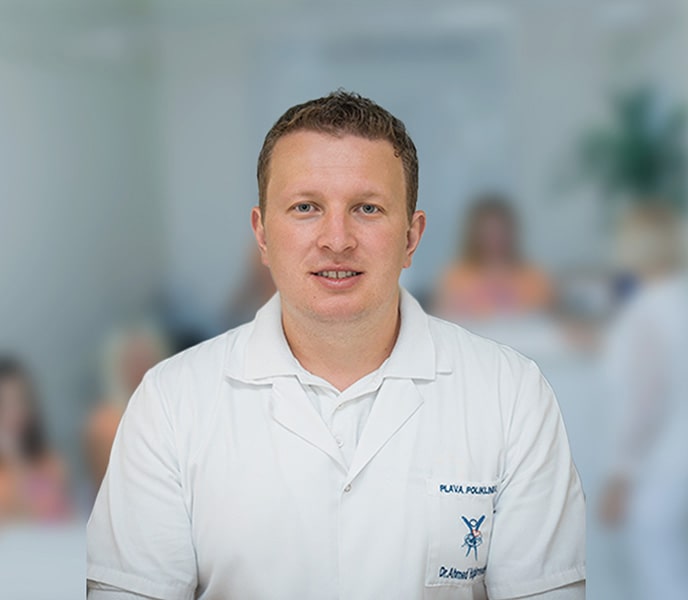 Dr. Ahmed Hujdurović
spec. internal medicine, subspec. cardiology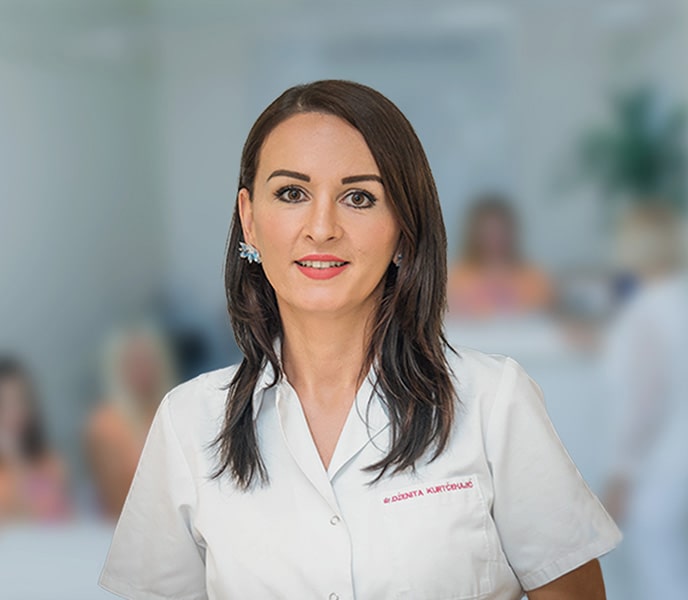 Mr. sci. dr. Dženita Kurtćehajić
spec. gynecology and obstetrics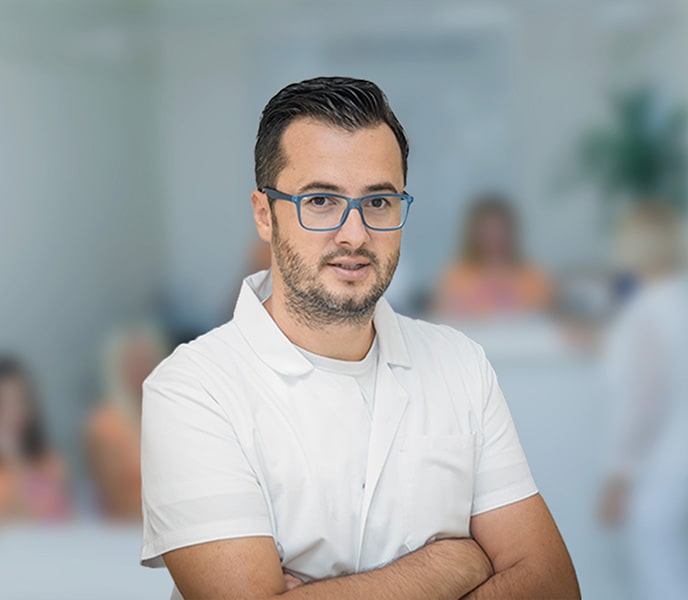 Mr. sci. dr. Admir Kurtćehajić
spec. internal medicine, sonographer, subspec. gastroenterohepatology